Messages

9
Reactions

11
Location
I purchased my ST in April of 2020 and I bought my wife a 2021 BMW X5 4.0 xDrive M-Sport in October. In a different thread, someone asked me to give my opinion on the comparison of them so here goes......
First, I'm in love with my ST and I think it's the perfect vehicle for me. The BMW brings to the table some things I like more and some things I don't care for. At the end of the day, I wouldn't let my wife trade vehicles with me
Let's start with some stats so we know how they compare side by side.
ST has 400HP BMW has 335HP - both are turbo V6s
ST has 10sp gearbox BMW has 8sp
ST has 3rd row BMW doesn't (but I have captains chairs so it's 6 people for ST and 5 for BMW)
ST had $60K MSRP and BMW had $74K
ST was $60K and BMW was $64,500
I don't have a hitch on the BMW but for some reason, it can tow 1,000 more lbs.
BMW definitely gets better MPG
Both have lights that shine down when the doors are open which I LOVE!
The list of features is similar in terms of sensors, parking assistance, lane avoidance, hotspot, adaptive cruise control, and all the other stuff. ST seats are cooled and massage but the BMW has heads up display and gesture control (which is pretty cool........look it up).
I used the ST to tow some motorcycles to the Smoky Mountains this past summer and had a chance to unhook the trailer and give it some hell on the twisties.
This.Thing.Performs
. Three of us drove it through some amazing roads and were ON it and ON the brakes too. All 4 tires singing and it begged for more. It was pretty new to me (4K miles) and literally brand new to the other two drivers who hadn't even seen it before then. It was very easy to drive aggressively.
The BMW is only 2.5 months old and just out of the break in period so I haven't had a chance to give it hell on a twisty road........yet; but that time is coming before long.
So, now for the comparison in bulleted fashion for easy reading:
- I'm pretty sure the ST would beat the BMW in a drag race but I don't think it would kill it. I'll find a friend to test this theory
- Handling could be close. BMW knows how to make a car that handles and what few twisties I've had it on, it feels impressive
- The BMW has an impressive exhaust note on cold start but gets a bit more tame after it's warmed up. We all know the ST sounds like a sewing machine from the outside but a race car from the inside
- It terms of fit and finish, the BMW excels here. The quality of the leather and all the knobs and buttons are just better than the ST hands down.
- I personally like the rawness of the ST in terms of how it drives/rides. I'm OK feeling the bumps because the suspension is meant for sporty driving more than riding on a pillow. That being said, I think the edge here goes to BMW. It drives REALLY nice and I think it will handle turns close to what the ST can.
- Transmission/shifting go to BMW hands down. Whether it's warm or cold, that damn thing shifts like "butta" EVERY TIME. My ST shifts like shit when it's cold and even though it's much better when warm, it's nowhere near as smooth as the BMW.
At the end of the day, the ST is a better vehicle for me without question.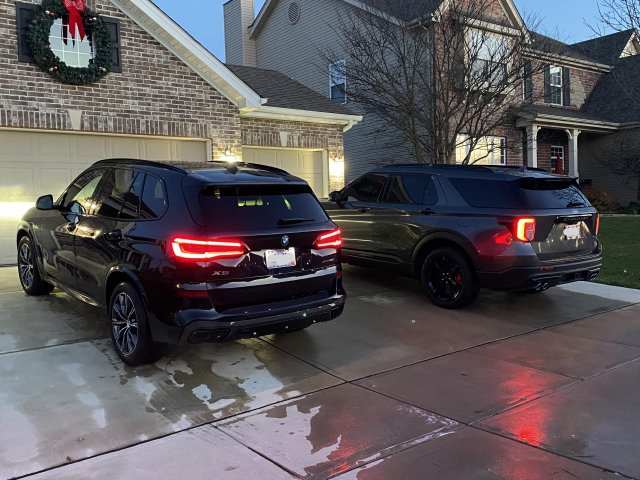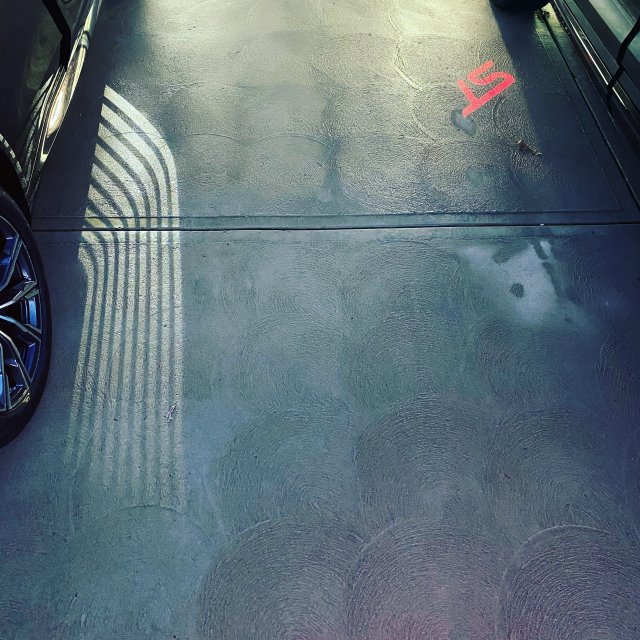 5