Messages

7
Reactions

9
Points

2
Location
Vehicle

2020 Ford Explorer ST
Background
: It is kind of funny how we ended but getting this. We recently added to our family and with us both having cars at the time with a 60 pound pup, we knew we had to get into something bigger for future trips. The explorer really wasn't on our radar at all. We drove a xlt and platinum, decided the size was perfect but it just wasn't the vehicle we really wanted. We really were down to a Mazda CX-9 to hold us over until the CX-90 came out in a few years or a Toyota Highlander for the gas mileage. When we spotted this on the lot, it looked great, had the size. With her coming from a 2014 Mazda6, the infotainment was an upgrade along with the headed seats and steering wheel. The bigger motor helped... The Explorer ST is somewhat its own class of performance compared to all the other three rows. Both my wife and I know cars and wanted a step up in performance and it to be somewhat luxurious. Having a newborn, we knew going in, this will take some abuse in the coming years, all in all it was the perfect step up. We came home that day it. Hoping to keep this up t date with mods and life of the vehicle.
SUV:
2020 Explorer ST - 13,500 miles. 6/17/2022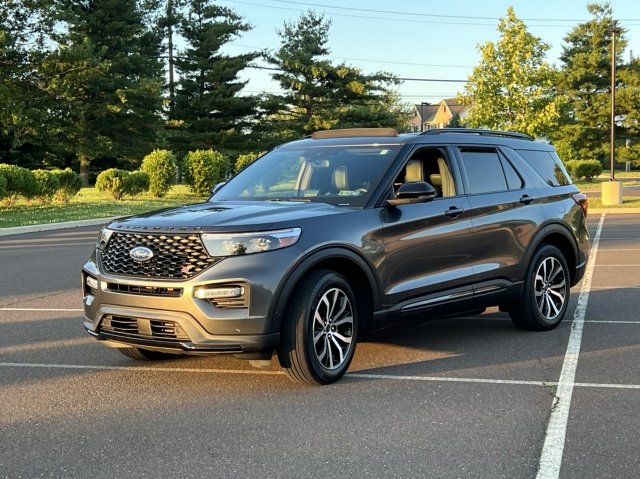 Plans:
A few tasteful mods to add while not getting out of hand
Oil Change Tracker:
6/1/22 - 13,500 - Dealership said oil was changed once they received it (not trusting)
6/25/22 -13,800 - Mobil 1 5W-30 - Purolator Filter.
Mods:
Stock
Last edited:
4