Member
U.S. Marine Veteran
Messages

58
Reactions

11
Location
Hi all. I'm Chris. Live in FL. Just picked up (2 days ago) a 2020 ST with 11K miles. Absolutely love it. I traded in a 2008 Toyota Highlander. So as you can imagine this is a huge upgrade for me.
I stayed up way to late the last few nights reading here.
So far I have only put the K&N drop-in in. I just ordered Dragy.
Spoke to Rare Fab in S. FL (Next door to Palm Beach Dyno) and I'm waiting to hear back on how long it will take to get the Whipple IC and SPD DPs. I'm not 100% sure I want to do the DPs yet. I was also wanting to do the turbosmart dual valve, 50% to atmosphere diverter valve.
I have a few messages out to some tuners. I have not decided who to go with yet. I have to say none of the tuners I have reached out to are particularly great and answering phones or returning emails. Kinda makes me worried about future support of thier products.
Looking forward to reading and learning more from you all. Thanks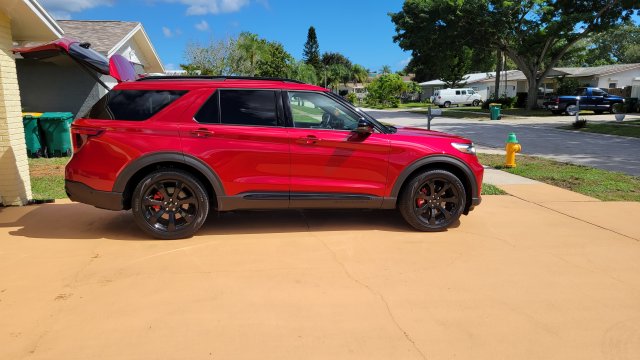 4