Messages

253
Reactions

146
Points

37
Location
Vehicle

21 Atlas Blue Explorer ST
Someone asked for my build thread, and since I didn't have one, here it is. Back in December of 2018 I was driving my wifes old 16 edge and the lease was almost up. The local ford dealers around Cleveland were running really good deals on leftover 18 explorers and I stumbled across a loaded 18 sport.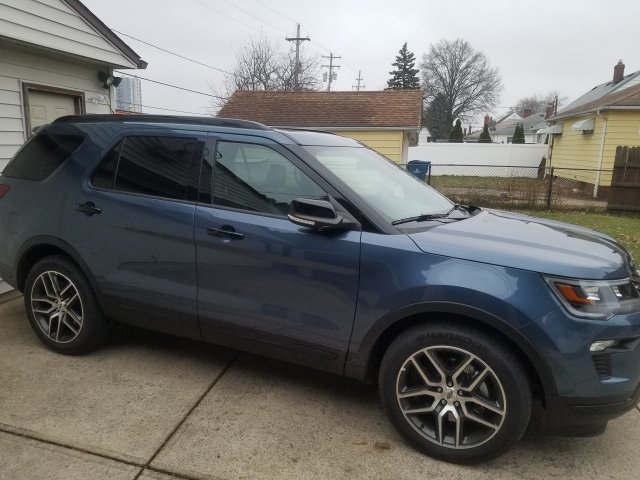 So I leased it as a stopgap until I could get an ST as I knew the 20+ explorers were coming and they went back to a RWD platform. Fast forward to May of 21 and the same dealer offered me 32.5K to get out of the lease and I found a 21 ST in atlas blue with no sunroof or roof rails. My 18 had the rails replaced under warranty 3 times and they still kept coming apart, so when I found out ford made the rails optional on 21 ST I knew that when I finally got an ST it would be w/o roof rails. Besides, every SUV/CUV me and the wife have had in the last 20 years that had rails never got used. The sunroof I was adamant that I did not want it, Living in northern Ohio we only get maybe 3 months a year that a sunroof could be useful, and if I want sunshine in my face and wind in my hair, I have a convertible for that.
So, enough of the history of how I got the ST. Here it is when I brought it home.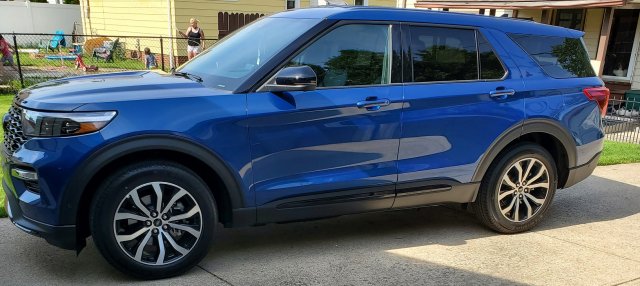 Within a few days I added a JLT catch can and redline tuning hood struts.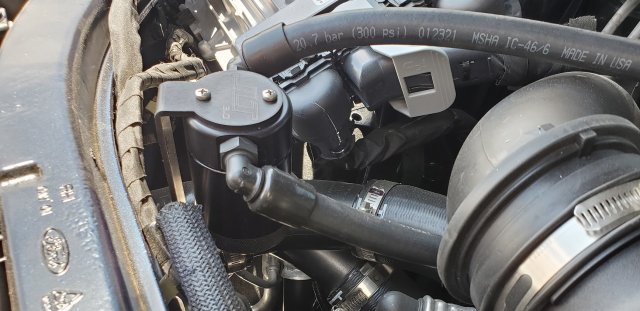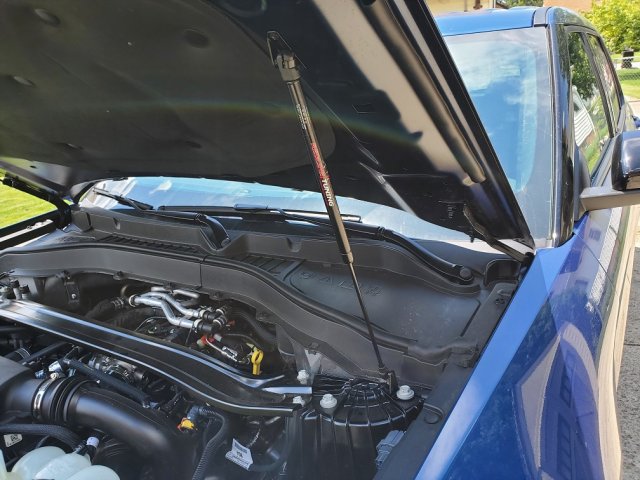 I found a company that makes vinyl overlays for the explorer letters on the tailgate
https://tvdvinyldecals.com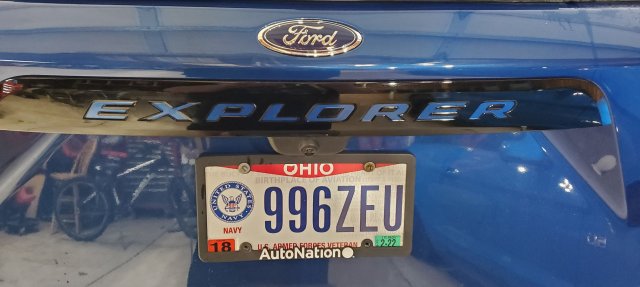 I don't have any pics of it but I have an autostop eliminator that I installed at the dealership while they were getting the paperwork ready. I then later found out you can have the A.S.S. turned off thru a tune. In June of 21 I bought a set of tunes from 5 star for my ST and have been running their 91 performance tune since then and have been happy with it.
1